Welcome to Our Parts Department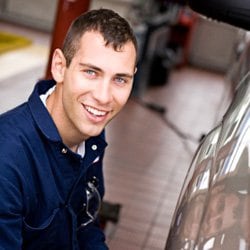 No matter What Your Ford Vehicle Needs, We've Got Genuine Parts for All Occasions Here at Ford of Tuscola
Ford cars are among the most durable and high-quality vehicles on the market, so when it comes time to replace their parts and components, why would you trust anything other than genuine Ford parts? At our dealership, we're proud to say we employ a host of Ford parts experts who're ready and willing to help you find the right replacement parts for your F-150, Escape, Explorer, Bronco Sport or Ranger. With the help of our parts team, you'll get the most out of your crossover, SUV or truck for years to come.
Ford Parts Offer the Right Fit, the First Time
Every part that we offer at Ford of Tuscola is backed by the OEM. This means that they're designed specifically to work for your car and are not a one-size-fits-all solution. It also means you're finding the same parts that are used in the production of your vehicle, meaning that you can count on assembly-line quality. If you want the best parts possible for your crossover, SUV or truck, you want genuine parts from Ford of Tuscola.
Order a Ford Part from Ford of Tuscola
Instead of scouring the internet for the right part in the Illinois area, use our online parts order form and allow our parts team to do the legwork for you. Our team will track down the Ford part you need so that you can install it yourself or have our expert service team take care of it for you. Contact our parts team with any questions that you have, or if you are unsure which Ford part you need for your crossover, SUV or truck.